GLISS'GRIPPools®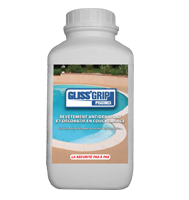 ANTI-SLIP TREATMENT FOR POOL DECKS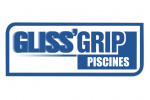 Slip and falls around pools are cause for many accidents each year, often very serious.
The pool decks are mostly made of tile, concrete or stone. These surfaces, when wet, become very slippery and therefore represent a real danger for users, particularly children.
Fall prevention is essential and requires the implementation of simple and effective solutions.
GLISS'GRIPPools® offers THE solution .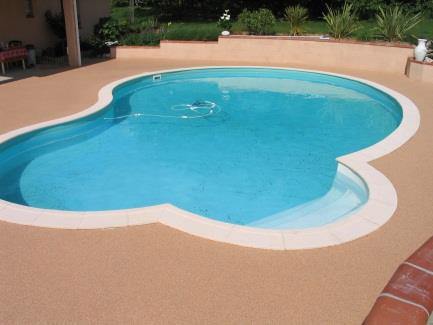 An innovative and sustainable process
GLISS'GRIPPools® is a non-slip decorative coating applied in thin layers.
The combination of a specific resin and silica sand gives your pool deck optimal safety and an appearance of "natural sand."
GLISS'GRIPPools® is formulated with ecological components for an absolute respect of the environment and a safe application.
The result is a sustainable and aesthetic ant-slip effect.
A treatment that has many advantages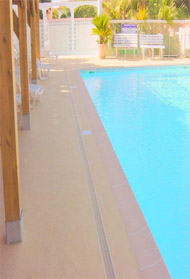 Speed : Without immobilization of the sites.
Versatility : An application adaptable to the different materials of pool decks, such as tile, stone or concrete.
Longevity : A single application carries its efficiency for several years.
Hygiene : No cleaning restrictions.
Economy : A price competitive with other processes.
Aesthetic : Decorative aspect through the aggregate "sand effect" and epoxy varnish.
Respect : No disturbance or alteration through time, on all types of floors.
Loyalty : Without changing colors.
Security : Floors treated with GLISS'GRIPPools® become completely secure and are no longer cause for slips and often serious accidents.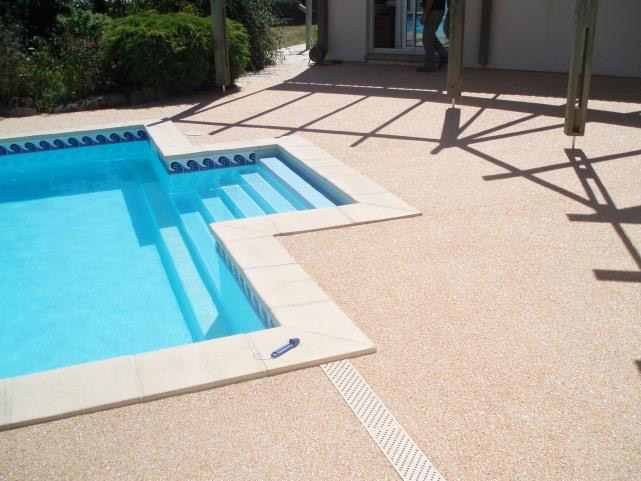 GLISS'GRIPPools® is formulated with organic compounds without solvents.
All its components are listed European EINECS recyclables.